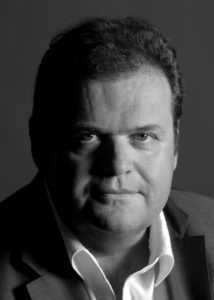 Prof Dr Harald Seubert has been the chairman of the Martin Heidegger Society since June 2016. Seubert was born on 12 May 1967 in Nuremberg where he also in part grew up. He was also brought up in Inzell in Upper Bavaria.
After receiving the Abitur in 1987 in Nuremberg, he studied philosophy, history, literature, and protestant theology at the Universities of Erlangen, Munich, Würzburg, Frankfurt/Main and Vienna. His academic teachers include Manfred Riedel, Werner Beierwaltes, Dieter Henrich, and Robert Spaemann.
In 1992 Seubert took his Examina and in 1998 he received his PhD as a doctoral student of Manfred Riedel at the Friedrich Alexander University of Erlangen Nuremberg. Seubert's doctoral thesis focused on Heidegger's engagement with Nietzsche and Nietzsche's thought.
In 2003 he received his habilitation at the Martin Luther University Halle-Wittenberg. His professorial dissertation focused on Plato's philosophy of law.
Seubert was research assistant (1998-2003) and Privatdozent (2004-2009) at the Martin Luther University Halle-Wittenberg. Since 2006 he has been residence visiting professor at the Adam Mickiewicz University Poznan (Posen) Polen. Seubert is a lecturer at the Ludwig Maximilian University of Munich and at the KU Eichstätt and he held a Privatdozentur (pivate lectureship) at the Otto Friedrich-Universität Bamberg (2010-2013). Since 01 September 2012 Seubert has been Professor of Philosophy and Religious Studies at the independent Theological College of Basel (STH Basel).
Seubert has been internationally active as a lecturer, has presented talks at conferences and has worked as a consultant since 1995.
Book Publications (selection)
Zwischen erstem und anderem Anfang. Heideggers Auseinandersetzung mit Nietzsche und die Sache seines Denkens. Weimar, Köln, Wien 2000: Böhlau. Reihe Collegium hermeneuticum Band 4. 260 Seiten
Polis und Nomos. Untersuchungen zu Platons Rechtslehre. Berlin 2004: Duncker und Humblot (Reihe: Philosophische Schriften Band 57). 735 Seiten
Zwischen Religion und Vernunft. Vermessung eines Terrains, 700 Seiten. Baden-Baden 2013: Nomos. 705 Seiten
Ästhetik oder Die Frage nach dem Schönen: Freiburg/Br., München: 2015, 510 Seiten
Gemeinsam mit Manfred Riedel, Einführung in die Praktische Philosophie. Köln, Weimar Wien: Böhlau, als UTB 2015. 204 Seiten
Was Philosophie ist und was sie sein kann. Eine Einführung Basel 2015: Basel: Schwabe. 300 Seiten. 342 Seiten
Gesicherte Freiheiten- Politische Philosophie im 21. Jahrhundert. Baden-Baden 2015: Nomos. 458 Seiten.
Weltphilosophie. Ein Entwurf. Baden-Baden: Nomos 2016. 286 Seiten
Hypermoderne. Kultur und Wissen im 21. Jahrhundert, Baden-Baden: Nomos. 2017
Platon: Anfang-Mitte und Ziel der Philosophie. Freiburg/Br., München: Alber (Dez. 2016)
Psychosomatik und Philosophie. Einführung in das Denken Viktor von Weizsäckers. Freiburg/Br., München: Alber. 2017.
In addition, Seubert has published about 150 essays and treatises as well as a number of essays on systematic and historical fundamental questions of philosophy.